Images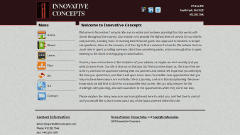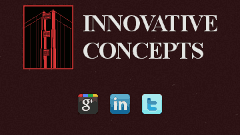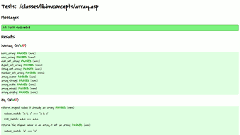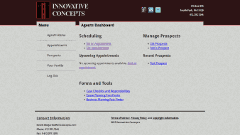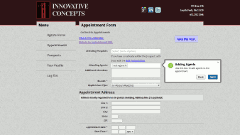 Overview
The Innovative Concepts website is an application written in classic ASP (JScript), composed of several parts. First, there is a basic content and templating system. This ensures a consistent look-and-feel across the entire site. Second, there is a custom CRM based on a custom, pseudo-MVC framework. This is used internally for tracking and managing prospect and partner relationships. It also provides partners the ability to add information and schedule appointments independently.
To support this system, several other supporting applications were written. A unit-testing framework, including a web interface, an XML interface, and a CLI interface, was written from scratch to support development. An interface to render data from Google Calendar was also written to support partner scheduling. Supporting applications were written in classic ASP (JScript), BASH, and Ruby.
The entire application is responsive, using modern CSS3 and HTML5.
Contributions
I wrote this application completely from a green field. That includes the templating system, the pseudo-MVC framework, the custom unit-testing framework, the support applications, the Javascript, the CSS, and the HTML. I produced or procured the graphics used. The site has been through five different themes, all of which I designed. I completely refactored the application after five years of legacy code building up, including writing tests, reorganizing classes, and optimizing algorithms. I wrote and implemented the database schema. About the only thing I don't have a strong hand in is the website copy.